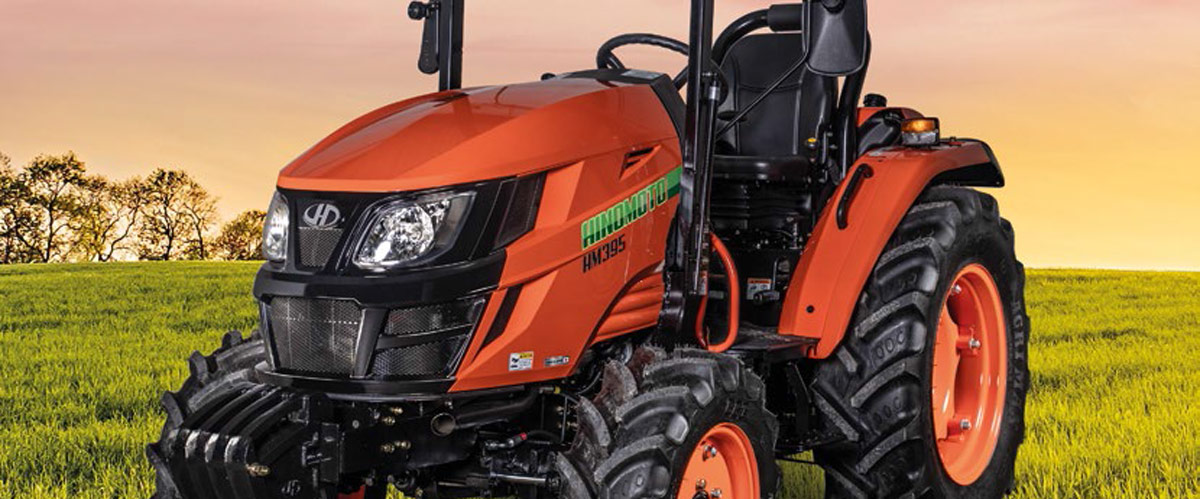 With 25 years of experience in the trade of agricultural equipment and tractors, Sotrac is the representative for Europe of the prestigious Hinomoto brand.
A team composed of experienced and commercial technicians with a deep knowledge about the needs of regional and national agriculture. Your dedication and commitment are fundamental to our success.


Hinomoto is a brand with enormous recognition in the domestic market and one of the market leaders with one of the fastest growth in tractor manufacturers.


Hinomoto was the trade name of the tractors produced by the Toyosha house in Japan. Toyosha has its roots in charruas manufacturer Denzou Tanoue in the distant year of 1863. Hinomoto compact tractors were launched in the late 1950s and were exported worldwide in large quantities. Over the years the Japanese brand has earned a great deal of admiration and respect in the world of agricultural machinery, such is the reliability that was recognized for it. In Portugal thousands of units were sold, and even today there is a machinery park of this brand.

In 1990 Toyosha was sold and hinomoto's production of tractors was discontinued in 1992.

Recently the brand was relaunched and is represented by Sotrac, a Palmela-based company that will market Hinomoto internationally.

The new Hinomoto tractors equip state-of-the-art Yanmar engines and there are the following versions: the 25 HP HM255, the 39 HP HM395, the 46 HP HM455 and the 55 HP HM555. Hinomoto tractors are respectful of Stage V european emission regulation.

The motto of the now introduced brand is: "A legend of the past... with a vision of the future!"

"Hinomoto" specifically means "Japan" and literally means "Source of Sunlight".